Broadway Los Angeles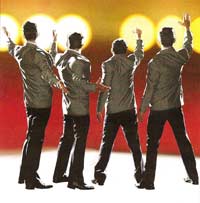 The true life rags-to-riches story of 60's musical sensation Frankie Valli and the Four Seasons comes to Los Angeles. For a limited time only, Jersey Boys will be playing at the Ahmanson Theatre in May 2017. Four blue-collared boys hit it big and change the complexi ...

Trey Parker, Matt Stone and Robert Lopez's 'Book of Mormon', the major sweeper at the 2011 Tony Awards, returns to the Pantages Theatre for its 2016-2017 Broadway season. It is slated for a limited run in Los Angeles from May 30 to July 9, 2017. A hilarious mus ...